Wedding Gown Preservation
in partnership with wedding gown preservation company
Gown Preservation involves, not only cleaning your gown, but also removing the sugar stains that inevitably occur at some point during your wedding. Think Champagne, sweat, cake frosting, High Noons, you get it.
Sugar stains dry clear, so they're hard to detect.
It's easy to think you dodged getting one. But, I promise, you didn't. It's these pesky stains that cause fabric to turn brown or disintegrate over time.
In addition to cleaning what you can see - dirt, grass, makeup, food - the additional process of preservation ensures that investment you made in your Best Look Ever will last for generations to come.
So if you plan to keep your dress for any length of time, preserve it.
Or, it's just a matter of time before she finds her way to the garbage or preservationist, anyway, to try to expensively restore her to glory.
We recommend preservation within one month of your wedding, but gowns can be preserved even years later. We make it easy with free pick up/delivery. Save $50 when you book it before your wedding, too.
Just one way we're helping your bridal gown wearing experience be the best ever.
Preserve your family history in the making.
Check out this amazing display of our bride, Hannah's, collection of family heirloom bridal gowns at her wedding.
Talk about a totally unique "something old!"
Proper bridal gown preservation ensures that your gown will tell the history of your family for generations. What you wore on that MOST important day will be part of your story forever. Let us help you tell it!
You've invested so much in your gown. Make sure that it lasts a lifetime!
When you purchase this service, we book FREE pick up and delivery so that the most important garment you'll ever wear is conveniently and properly cleaned and preserved for years to come.
PURCHASE GOWN PRESERVATION BEFORE YOUR WEDDING AND SAVE $50!
Already married but never got around to cleaning and preserving your gown? It's not too late! Gowns can be preserved at any time.
PURCHASED ELSEWHERE? Even if you got your gown somewhere else, you can still preserve it with us!
What makes gown preservation with Gilded Social the absolute BEST?
Avoid the post-wedding fatigue
Included with Pre-booked Bridal Gown Preservation is a pre-booked pick up appointment to ensure that this critical post-wedding to do item is already checked off your list before your wedding even occurs!
FREE pick up is unique to Gilded Social and is what makes our service totally top notch! You've got enough to remember, so let us do it for you.
PRE-BOOKED BEFORE THE WEDDING STARTING AT $425
AFTER THE WEDDING STARTING AT $475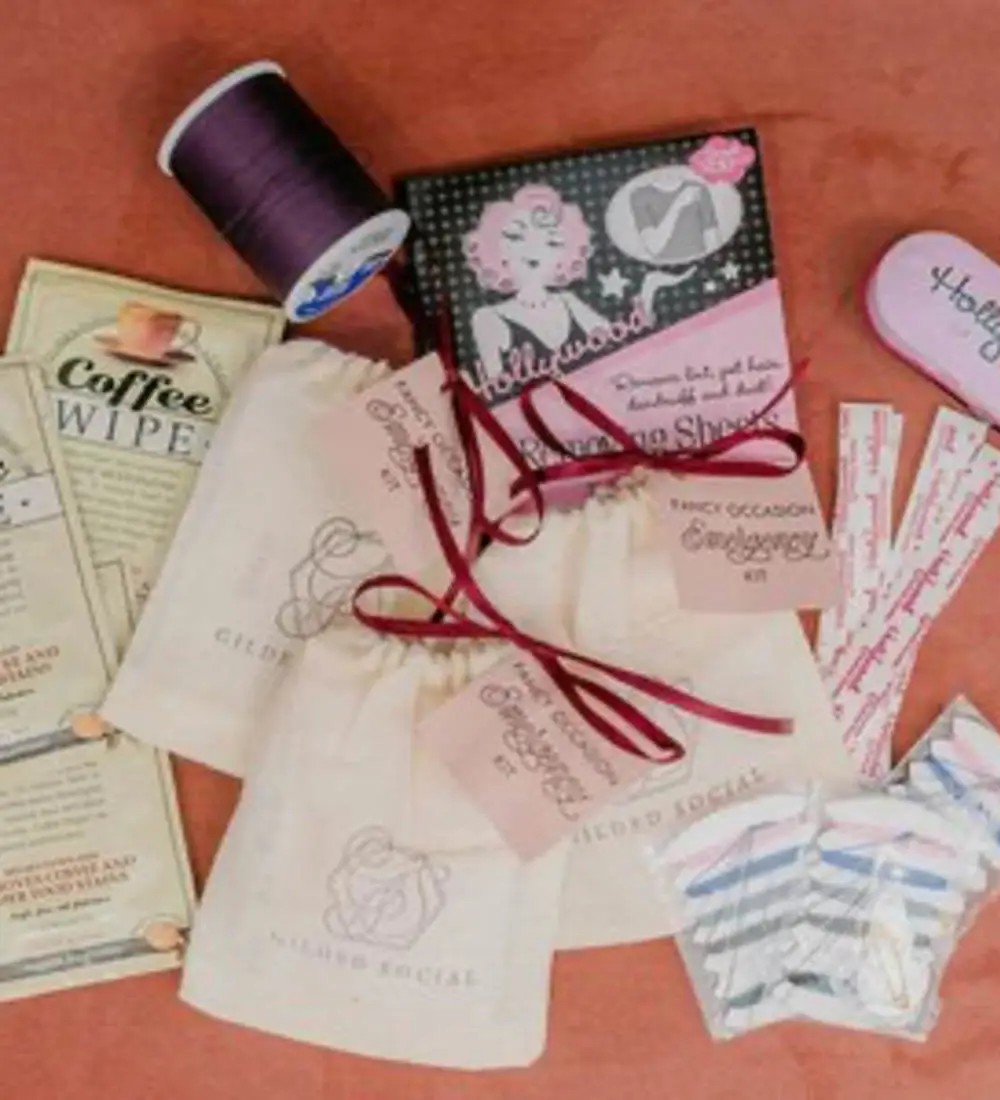 Giving this as a gift?
You'll receive a FREE Fancy Occasion Emergency Kit to give to the Bride along with her Gown Preservation certificate!
The perfectly unique bridal gift!
You do not need to be the bride to book preservation.
Just fill out the form below and we will get you all set up to give this gift to the bride! When you purchase gown preservation as a gift, we'll send you one of our Fancy Occasion Emergency Kits FREE so you have a little something to give her on her shower or wedding day.
Anyone can purchase - even if you were married decades ago!
While it's ideal to preserve your gown within one month of wear, truly ANY gown can be preserved. Some just may require an additional fee. What a great gift for an anniversary, too.