Owner of Gilded Social
Hi, I'm Tanya Hartman
For 15 years, I worked in politics, fundraising, and government administration, until I finally decided to pursue two things I have always loved ~ small business ownership and weddings!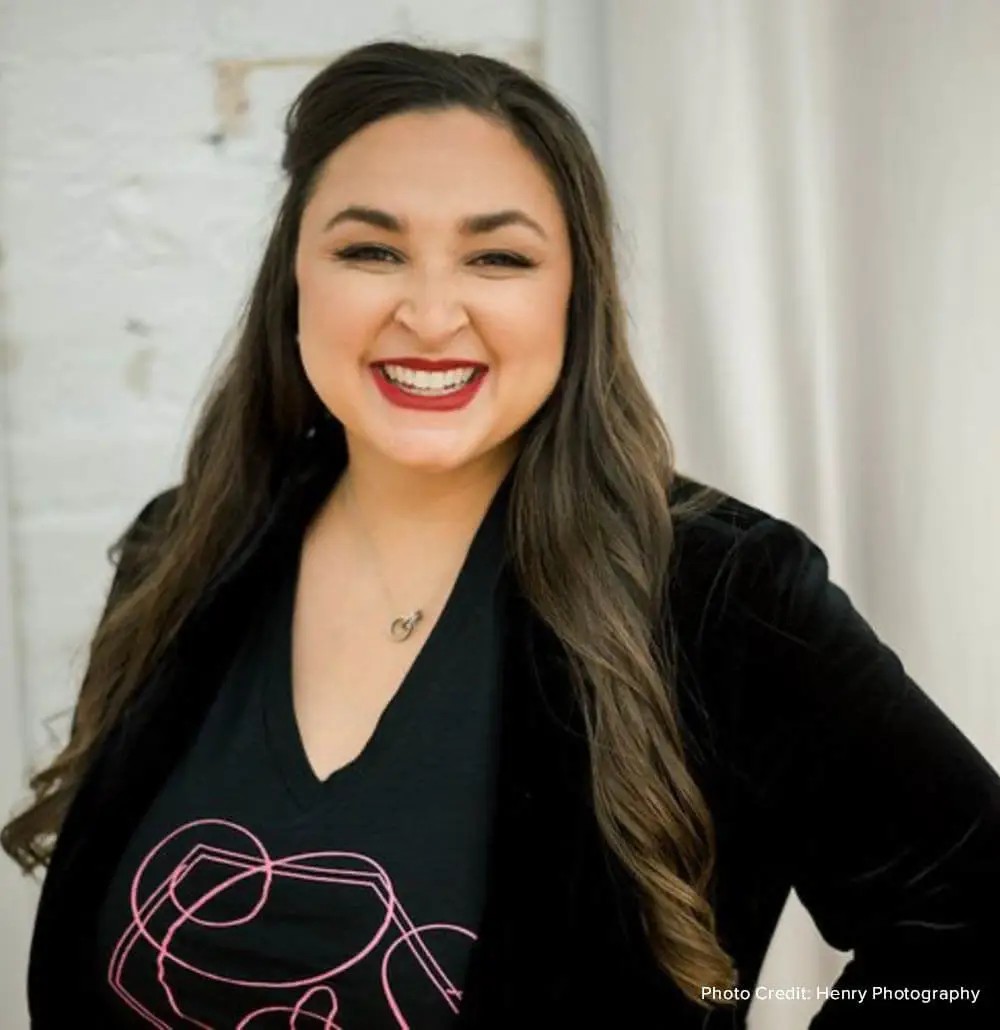 Gilded Social was "reborn" in 2018 after I purchased the shop, which specialized in styling bridesmaids, at the end of 2017. We moved the shop to Gay Street in the heart of downtown Columbus, Ohio, and added mother of the bride, flower girl, rehearsal dinner, and all kinds of fancy occasion dress styling.
In 2021, we established our bridal collection and knew right away we wanted to host Brides outside the hustle and bustle of the city. Our collection lived in a pop up shop at the Buxton Inn in Granville, Ohio before we finally found our permanent home in 2022 on Elm Street, just a couple of blocks away in Granville's historic district.
I've been a bride once, a bridesmaid three times, and a bachelorette party and bridal shower attendee countless times. To me, hosting a wedding, where all your people are in one place at one time, maybe for the only time EVER, is one of life's greatest joys. It is MY honor that I get to be a small part of that special moment for women near and far.
I am from Fulton, Maryland and was recruited to Ohio State to play field hockey. You just might catch me one day wearing one of my most prized possessions ~ my B1G Championship ring from 2001.
I have visited 45 countries on 6 continents and, no doubt, have given the travel bug to Richie, too.
I am a proud member of Kappa Kappa Gamma and served in a number of volunteer roles as an alumna, including chairing the $5 million renovation and expansion of my chapter house.
I am the oldest of seven siblings, though none of them are from both my real mom and dad.
Richie and I recently moved from German Village to the BURBS in New Albany. I'm a little more obsessed with my new home office than I'd like to admit.
As an Ohio State Senior, I was on Homecoming Court and was awarded Outstanding Senior and Panhellenic Woman of the Year, but certainly my most humbling honor is a room named after me in the Ohio Union.
I owned a fundraising consulting firm named Raising Green Productions from 2010 to 2015 before joining the Ohio Treasurer's office in 2015.
I am most comfortable in the great outdoors in a simple t-shirt and jeans, but I sure do love to get all fancy sometimes. Ironic yet perfect for this job, don't you think?
Decades of Inspiration
I've been in love with weddings since I first picked up a wedding magazine in high school. No joke, I have a 5-inch binder full of magazine clippings dating back to 1997 to prove it. Not so secretly, I dreamt of one day planning a wedding worthy of being published in a famous wedding magazine, just like the ones I read about.
When the time actually came, my decades of research paid off. Richie and I put together a weekend in Jackson Hole, Wyoming for our friends and family that totally lived up to all the hype. AND, that gave me all the proof I needed that being a wedding pro was what I should have been doing all along.
Well, with a lot of determination and a little bit of fate, dreams became reality! The opportunity to purchase Gilded Social came quick, and I just knew that this was my chance to do something I really, truly love. The rest, as they say, is history!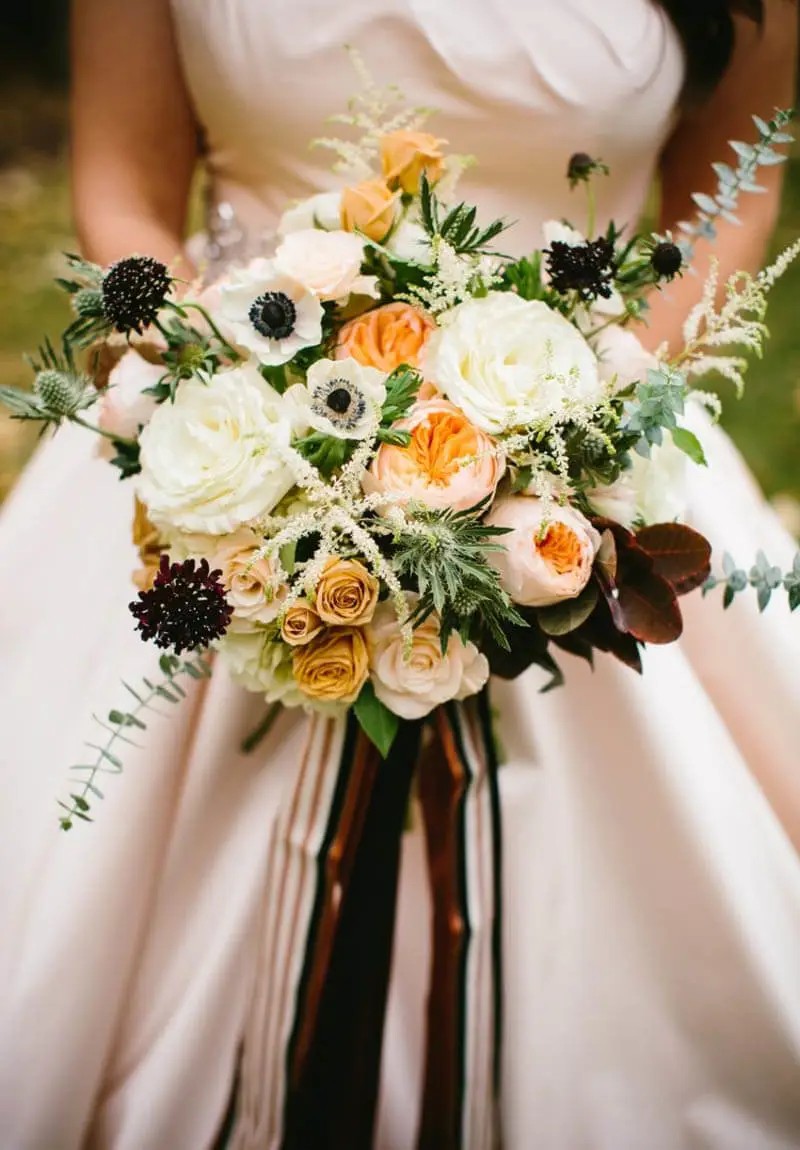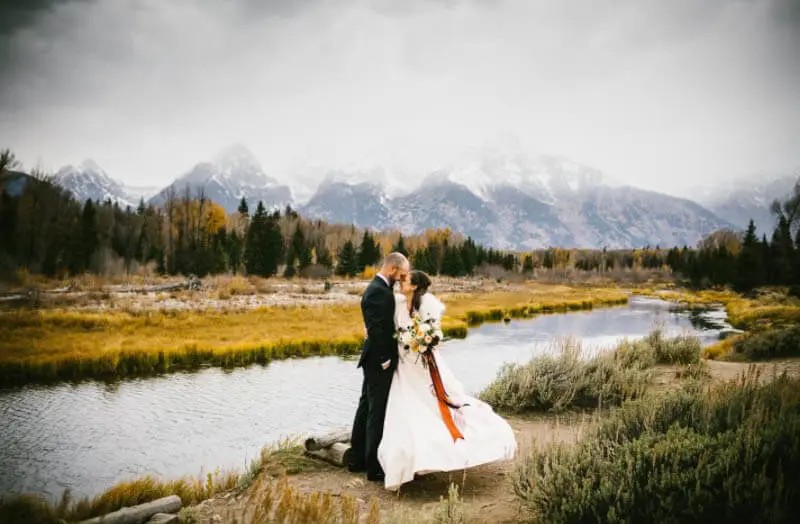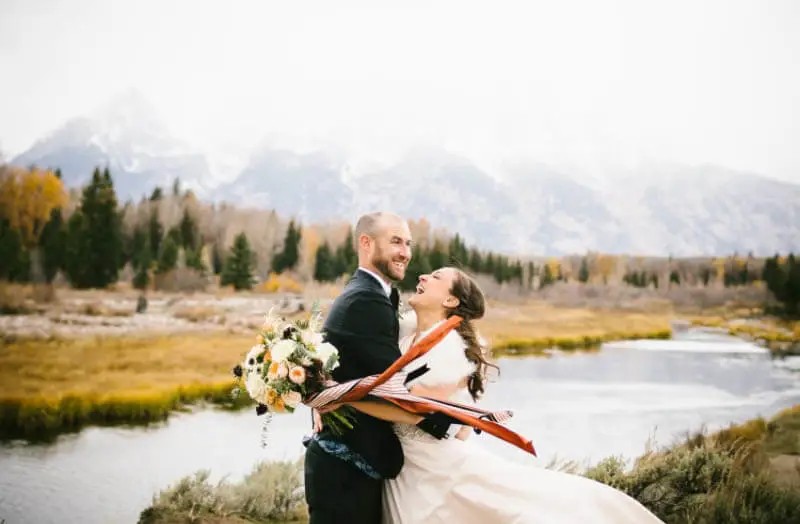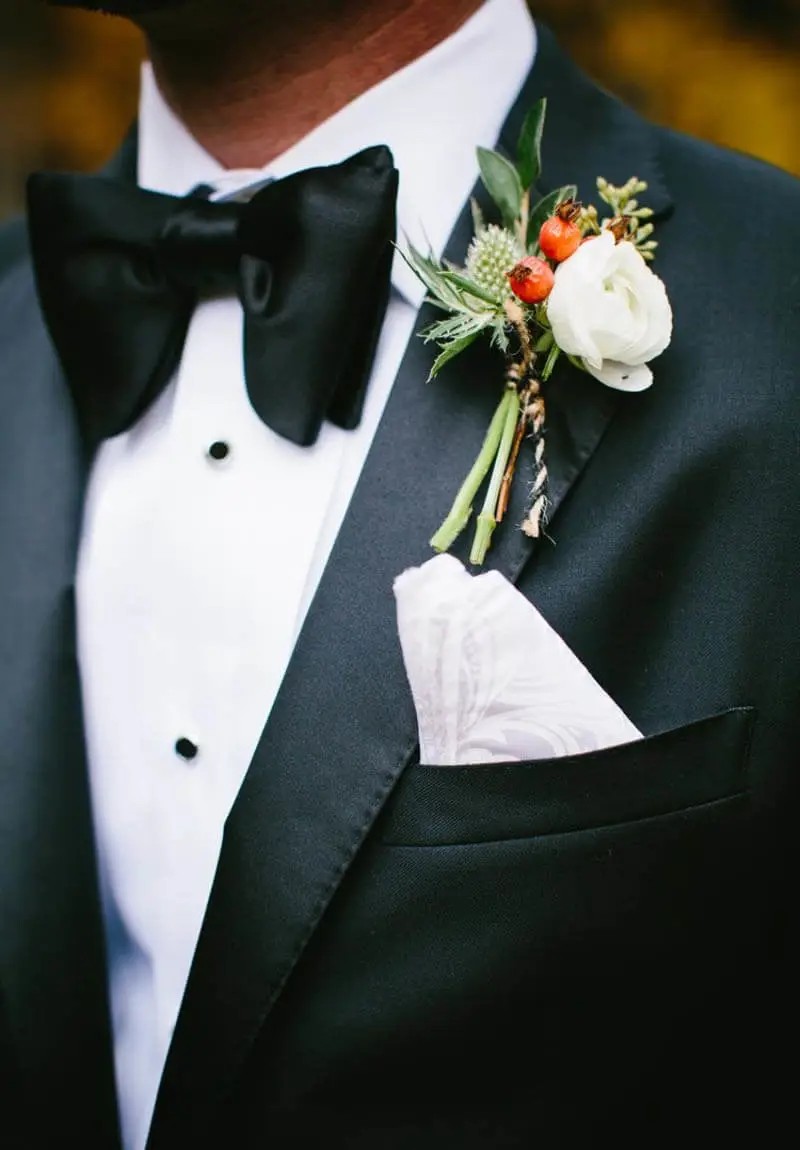 I'm pretty humbled, thrilled, and downright ecstatic to have our wedding featured on these fabulous blogs…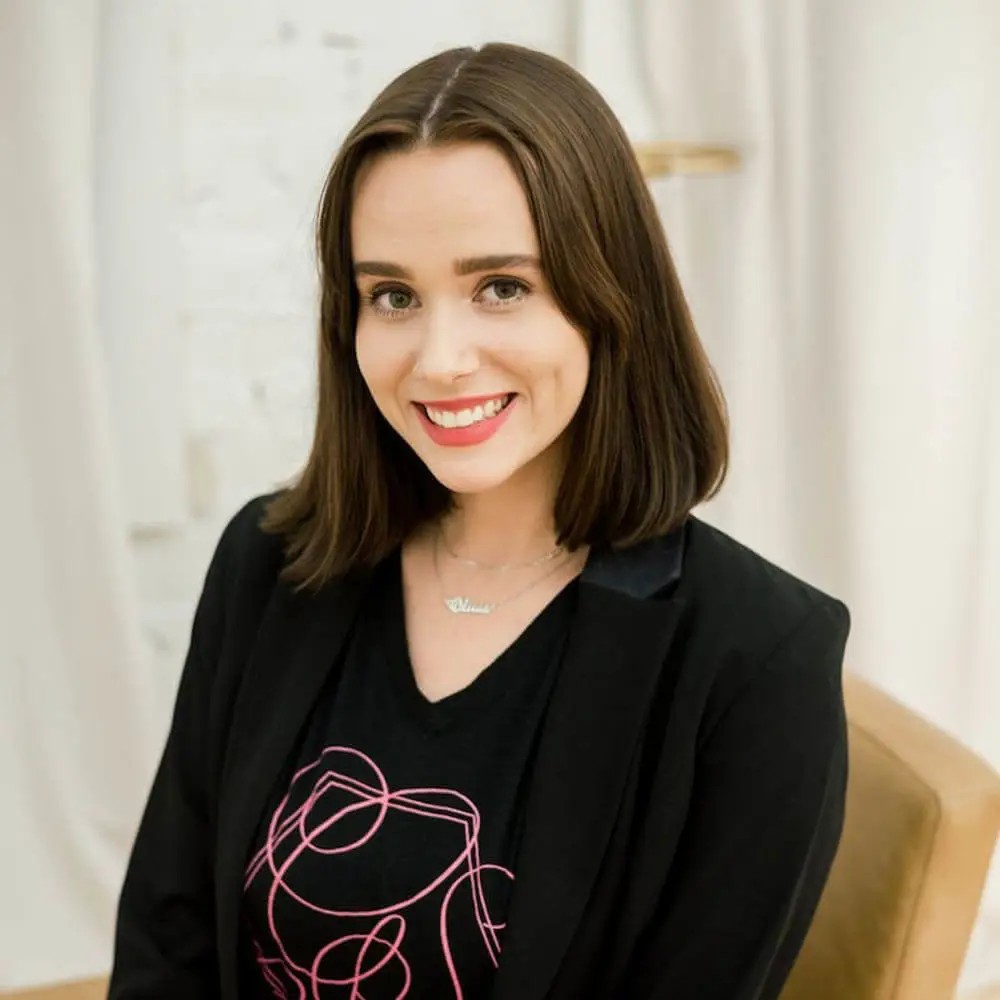 Lead Stylist & Fashion Expert
Hi! I'm Olivia Ennis
I love all things fashion, so much that I now have two jobs in the industry! I am an assistant buyer at Express on the weekdays but you'll see me at the shop on most Saturdays.
I started at Gilded Social in Summer 2020 during my senior year of fashion school as an intern.
There was no internship posting, I just emailed Tanya telling her that I am hungry to learn about the bridal industry and ready to get some experience. I loved interning there because everyday I learned something new. (My first day on the job was actually the first day of dressing appointment!) Ever since my internship ended, I have never seemed to stay away from Gilded Social!
During my time in college at Kent State I helped put on our Annual Fashion show which is the biggest show of the year. We've had sponsors such as Dillard's and Michael Kors!
I studied fashion in Florence, italy for 4 months my junior year of college. Yep…I'm that girl who won't stop talking about her semester abroad.
I love music so much, especially Twenty One Pilots! I've seen them live 7 times and counting.
My favorite drink of all time is a mojito. So much that my friends always send me pictures whenever they're drinking one!
I have twin boy cats and they're each others best friends. I also have a dog who is the same breed as the shop dog, Chewy!
My boyfriend is a music producer so I am constantly surrounded by music, which is so fun because I am not musically talented at all!
My favorite food is definitely chicken wings. So much that I had pounds of them served at my high school graduation party.
I have been planning my wedding on Pinterest since I was a teen so working with bridesmaid and bridal gowns gets me so excited for my future wedding!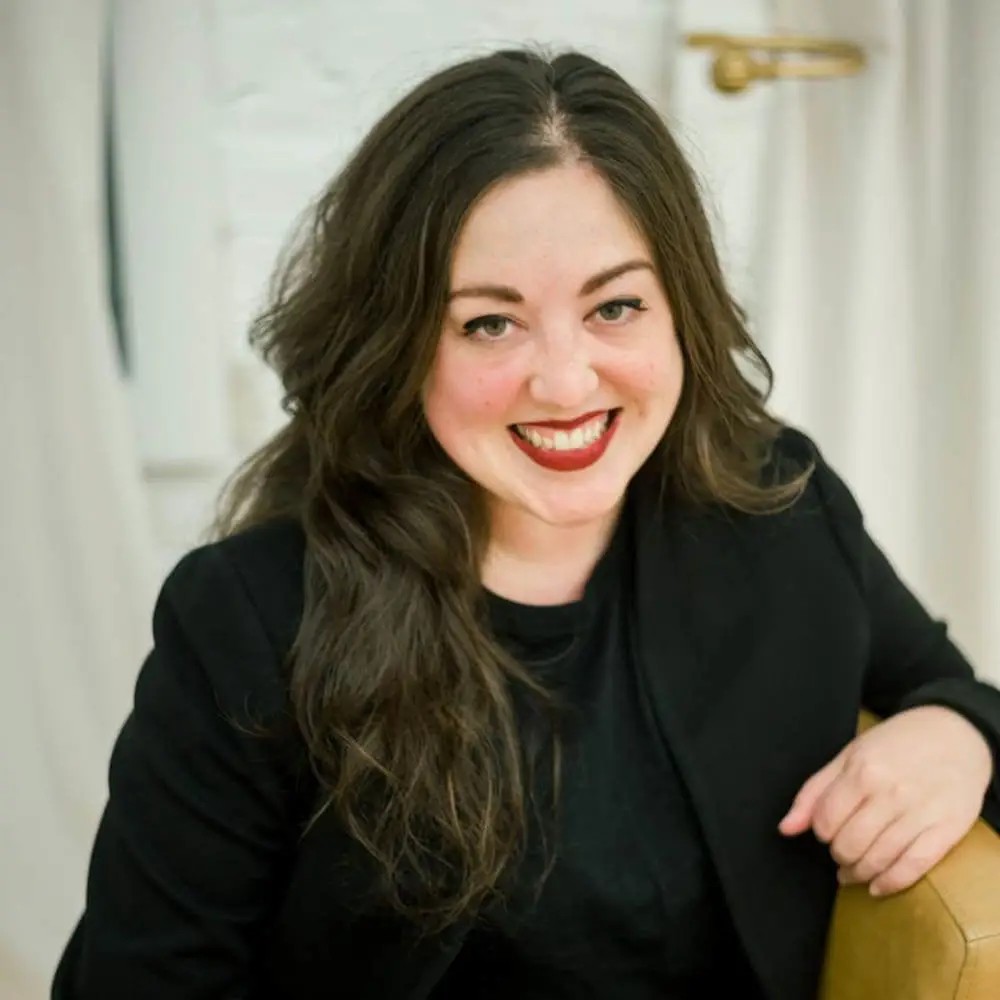 Expert Wedding Day Specialist
Hi! I'm Emily Capano
I made a decision, part way through my freshman year of college, to jump into fashion sort of on a whim and wow, was that the right move. I consider myself lucky to have now been a bridal fashion professional since my first internship in 2012, either in a retail/styling or wholesale sales capacity.
Currently I am on the wholesale sales team for amsale, the wedding apparel (we cover everything) design house based in NYC. In this role I am given the opportunity to build relationships with our retail partners, and this was how my Gilded Social journey began!
Since being back in the midwest I have been able to jump in on the Wedding Day Dressing & Detailing Service Team. It's such a blast to be able to work with today's brides as well as the rest of the powerhouse Gilded Social team!
My senior project/thesis/collection (at Purdue University) was designing, sewing, fitting and presenting 5 evening gowns + 4 cocktail dresses.
I have made two and a half wedding dresses for friends and family. The "Half" was my mom's wedding dress; I patterned it and my nana sewed it together.
Almost a year ago I adopted a kitten (my first real pet ever!) and named her Cincinnati…despite our living in Columbus.
I was in the background of a Say Yes to the Dress episode for about 0.5 seconds when I was an intern at Kleinfeld.
I am a midwest native but spent six years living in NYC after college. One of the many things I miss is the bagels, but the ones from 'The Lox' in Short North have become a great substitute.
My favorite place that I've traveled to so far is Galway, in Ireland. It's a bustling, quaint city with so much life and history and some of the best sweaters I've ever found.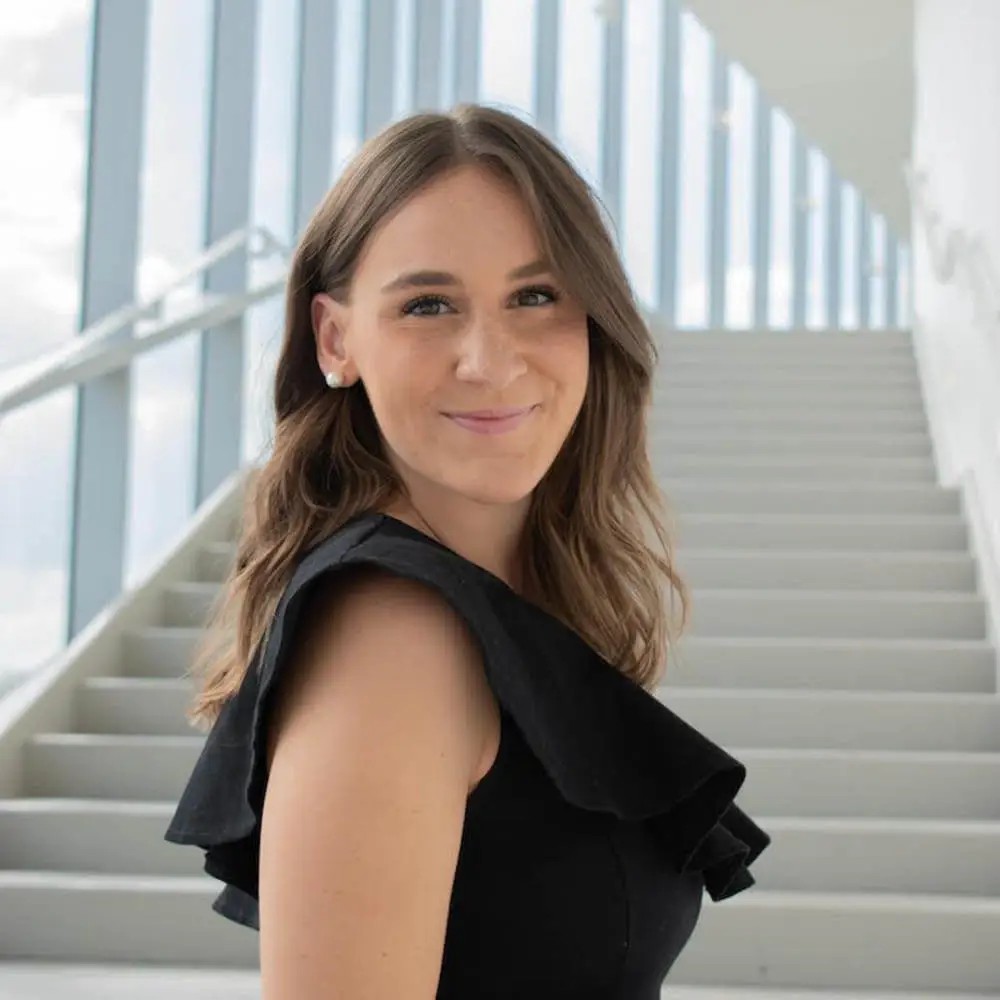 Stylist & Fashion Expert
Hi! I'm Aidan Christie
Following in Olivia's footsteps, my story with Gilded Social also started with a summer internship! I currently attend Kent State University, studying Fashion Merchandising with minors in Fashion Media and Sustainability. Aside from my obvious love of all things fashion, I have found that I have a special place in my heart for bridal.
The Gilded Social team welcomed me in as an intern and gave me a summer full of personal and professional growth. So when tanya invited me back as a weekend stylist, to say I was thrilled would be an understatement!
Whenever I get a little homesick, I am lucky enough to get to travel back to Columbus where I can spend the weekend with my family and my Saturday at Gilded Social! How absolutely amazing is that?
I have a 1-year-old mini cockapoo named Louie. He is an adorable fluffy ball of energy! Unlike our shop dog Chewy, I don't think he would be able to keep his cool if given the opportunity to be surrounded by so many pretty dresses.
I sold a skirt on the clothing resale app DePop to Chris Rocks' daughter and was sent a paypal from Chris Rocks' account! I may or may not tell everyone this fun fact every chance that I get.
I've run a half-marathon! I was on the cross country team in high school and trained for it the summer before my Freshman year at Kent State.
When I am not in class or swamped with homework, I love being a member of my sorority, Alpha Xi Delta!
I have a fun side gig where I get to facilitate custom apparel sales for Greek life, clubs, and organizations on campus.
I was a daycare teacher for 2 years! Although seemingly unrelated to what I am currently pursuing, working with children ranging from 8 weeks to 12 years old has taught me patience and compassion. Both of which I believe are essential to any role, in any industry.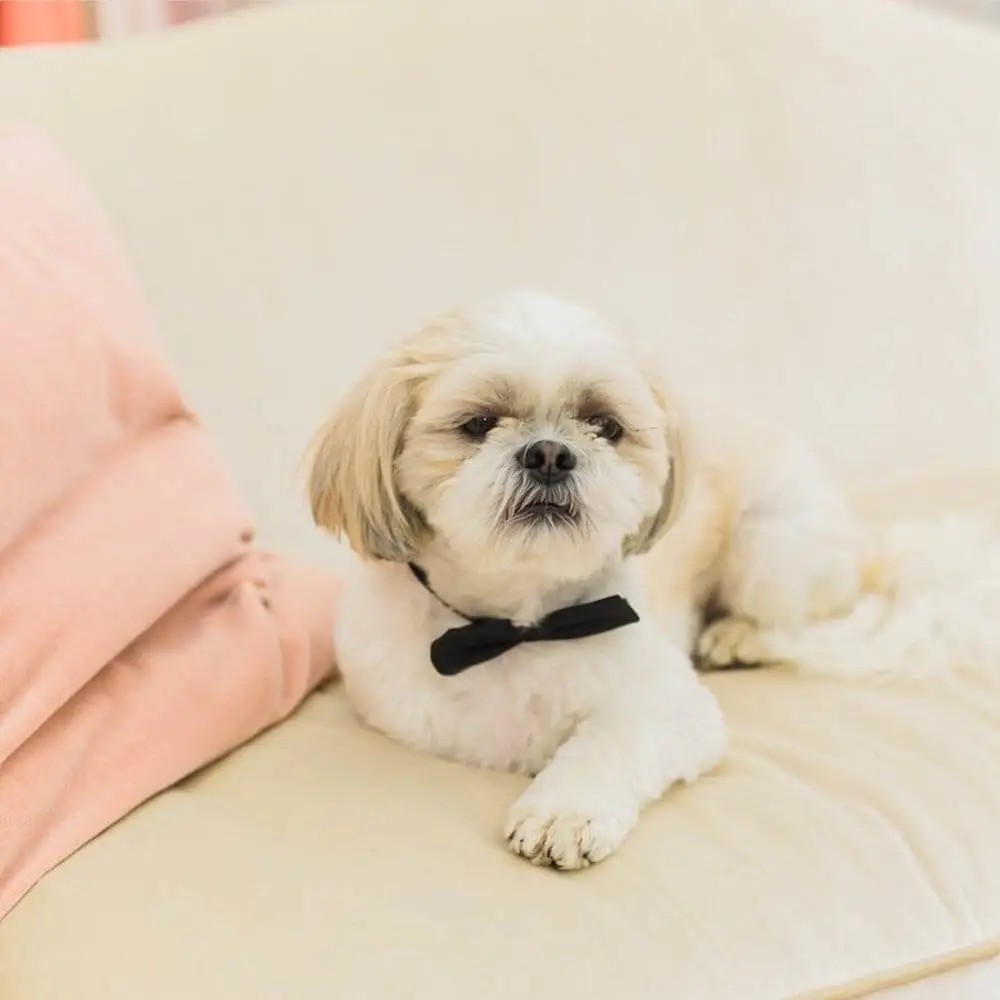 Shop Dog of Gilded Social
Hi! I'm Chewy
Don't believe anything anyone else has told you. I'm the real owner of this shop. I suckered my Mom into buying Gilded Social because I was tired of being in the crate or going to Doggie Day Care all day long when she was at her old job. Now, I'm free! I don't have to go in the crate hardly EVER anymore.
When I'm not working from home, can find me napping in my bed, underneath some dresses (tulle is my favorite), or occasionally on the couch if I need a better view of what the girls are working on. I love welcoming everyone who comes to visit with a polite little bow and a tail wag. Don't worry, I don't do much more than that. I'm pretty chill. I tend to know when someone is a little uneasy and try to brighten up their day real fast. What can I say? I'm pretty cute. Brightening days are my specialty.
My favorite pastime is squirrel hunting around my neighborhood.
Milkbones are my favorite. I know where Mom keeps them in the house and at the shop. When I want one, I just go sit by them and magically someone gets me one.
When Mom and Dad travel, I get to sleep over at my Grammy's house.
I love to play fetch with myself with my Darth Vader toy.
Babies are my jam, but Mom won't get me one. She's too busy running a shop or something. Lame.
I'm hypoallergenic, so Mom spends more on my hair cuts than her own.
I always can tell when mom has brought me into the shop on my day off.
I love being in front of a camera. Just tell me where to look! Mom really shoulda got me an agent.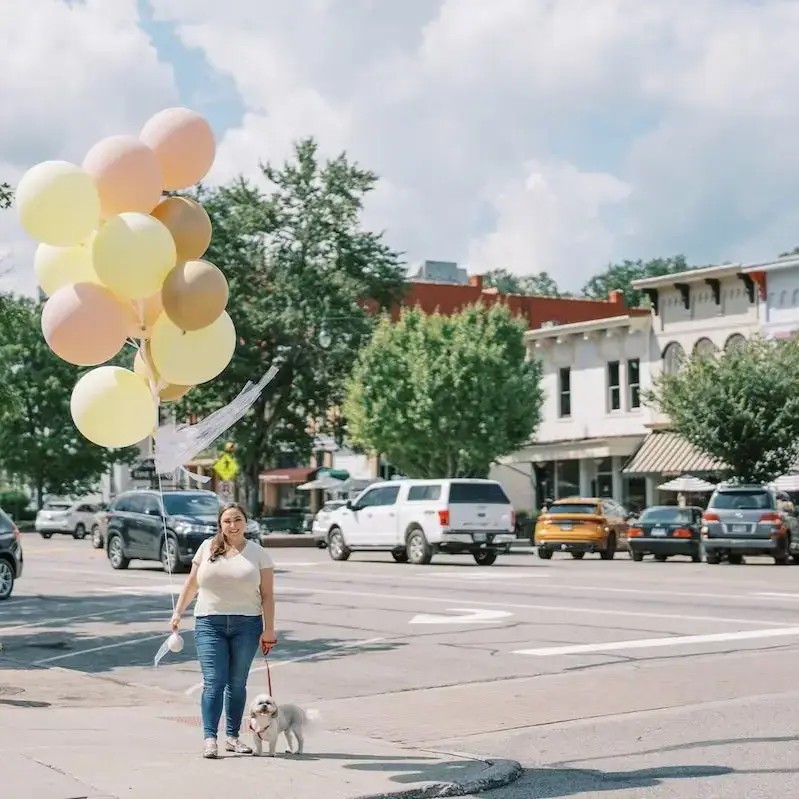 Our favorite Granville spots
After you pop the YES confetti, visit some of Granville's cutest shops and restaurants to make a whole event of your shopping trip. It's just one reason we love it here - you can make the entire town part of your shopping experience!
WHERE TO SHOP
Cedar & Thread

Green Velvet Granville

Just Write

Kussmaul Gallery


WHERE TO DINE
Station {all new, by the Harvest Pizzeria group}

The Pub on Broadway

Day y Noche {great breakfast}

Village Coffee Company

Seek-No-Further Cidery {just for bevvies across the street}